As car auctions happen weekly, a diverse array of vehicles changes hands every day. Among the numerous car types available, certain models consistently capture the attention of buyers. These popular choices range from practical and fuel-efficient sedans to robust trucks, versatile SUVs, and spacious vans. Additionally, auctions often showcase luxury cars with their lavish features and vintage classics that ignite nostalgia. Whether it's for personal use, business needs, or the desire to own a unique automobile, the most common types of cars sold at auctions cater to a wide range of preferences and requirements.
Classic Cars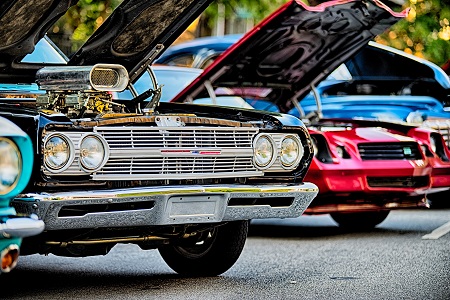 For those who appreciate the beauty and craftsmanship of vintage and classic cars, auctions are a must-attend event. From the sleek lines of a 1950s Cadillac to the muscle of a 1960s Mustang, these cars can transport you back to a different time and place. In addition to their aesthetic appeal, these cars often have an interesting story to tell, representing a particular era in automotive design or holding historical value. Collectors and enthusiasts alike flock to these auctions, eager to add a piece of automotive history to their own personal collections. Whether you're a seasoned collector or simply an admirer of these stunning cars, auctions offer a unique opportunity to witness some of the most iconic vehicles in history.
Sedans
For a good reason, sedans have become the go-to car for many car buyers. With their sleek designs and practical features, sedans offer an incredible combination of style and functionality. They are known for their fuel efficiency, which can be a major money saver for drivers. Moreover, their affordability makes them an easy option for those looking for a cost-effective solution. Whether you're commuting to work or running errands around town, sedan models provide the comfort and reliability you need to get you there safely. It's no wonder why they are a staple at auctions, as they offer so much value to drivers.
SUVS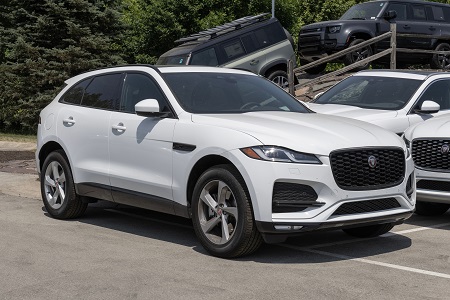 The roaring popularity of Sport Utility Vehicles (SUVs) cannot be ignored – they offer drivers a unique blend of functionality and style that has captured the hearts of car enthusiasts everywhere. Not only are these vehicles spacious enough to accommodate large groups or cargo, but they can also easily handle various terrains, making them perfect for those who love taking the road less traveled. What's more, SUVs are becoming increasingly accessible thanks to their frequent availability at auctions. Whether you're in the market for a family-friendly vehicle or a ride that can handle rugged adventures, the versatility of an SUV might just be the perfect fit for you.
Convertibles
As the wind whips through your hair and the sun warms your skin, there's nothing quite like the feeling of driving a convertible. With their retractable or removable roofs, these cars offer a unique and exhilarating driving experience that you won't find in your average sedan. Whether you're cruising on a sunny day or taking in the scenery on a scenic road trip, convertibles are the perfect choice for drivers looking to add a touch of excitement to their daily commute. And if you're looking to buy one, auctions are a great place to start your search. With their popularity in areas with favorable climates, you're sure to find an incredible selection of convertibles to choose from. So why not take the plunge and make every drive an adventure?
Trucks
Trucks have long been a staple of the American landscape, serving as both a symbol of hard work and a reliable mode of transportation. Whether it's a pickup truck for weekend adventures or a commercial truck for hauling goods across the country, these vehicles play a vital role in our economy and daily lives. For those interested in purchasing a truck, auctions offer a great opportunity to get a quality vehicle at a competitive price. With their impressive hauling and towing capabilities, trucks are a popular choice among individuals and businesses alike. So whether you're in the market for a reliable pickup truck or a sturdy commercial vehicle, auctions are a great way to find the perfect truck for your needs.
Vans
If you're looking for a vehicle that can provide you with extra space and flexibility, vans are an excellent option. They come in a variety of shapes and sizes, from family-friendly minivans to utilitarian cargo vans. When it comes to transporting large groups of people or carrying bulky equipment, vans are often the best choice. They offer more space than most cars and can be customized for specific needs, such as adding extra seats or installing shelving for storage. Whether you're running a small business or planning a road trip with your family, a van can make your life easier and more efficient. So why not upgrade your ride and see what a difference a van can make?
Commercial Cars
In the bustling world of the automotive industry, commercial vehicles are the unsung heroes that keep things moving. Though less suited for the everyday commuter, the versatility and functionality of these vehicles make them indispensable to businesses and organizations alike. From school buses to ambulances, delivery trucks to food carts, the range of abilities and modifications within the commercial vehicle sector is astounding. The possibilities are endless, and each vehicle serves a unique purpose in supporting the ever-growing demands of our world.
Motorcycles
For those who crave the thrill of the open road and the wind in their hair, motorcycles offer a unique experience that no other vehicle can match. Whether it's a retro Honda that catches your eye or a classic Harley-Davidson that you've always dreamed of owning, online auto auctions offer a wealth of options for motorcycle enthusiasts. With private sellers and insurance companies frequently listing their bikes for sale, there's no shortage of choices when it comes to two-wheeled transportation. From sleek sports bikes to sturdy cruisers and everything in between, online auctions offer a vast array of motorcycles to choose from. And with the added convenience of browsing from the comfort of your own home, finding your perfect ride has never been easier.
Speed's Auto Auction Auction's off a Variety of Different Types of Cars
Become a savvy car buyer and join us at Speed's Auto Auction at our regular auto auction in Portland for only $20! With an incredible selection of vehicles and unbeatable prices, attending our auction is an experience not to be missed. Every Tuesday, viewing starts at 8:30 am, giving you plenty of time to peruse our inventory before bidding starts promptly at 10:00 am. If you can't make it in person, we have you covered with video streaming and live audio for a virtual front-row seat. Our auction list is viewable the Friday before the auction at 6 pm, and online bidding is available for added convenience. Our friendly auctioneers and regular prize drawings make our environment inviting and exciting. For just a $10 renewal fee, you can continue to take advantage of our great deals and exceptional service.
Don't wait. Call (503) 408-0545, or contact us today to start bidding and get one step closer to your next ride!
Visit our About Us page for more information about our auto auction company.