As a savvy car buyer, you may have noticed the growing trend of online car auctions. These platforms offer a massive selection of vehicles that you can bid on from the comfort of your own home. But are they worth it?
This article aims to provide an in-depth analysis of how these auctions work, their pros and cons, and tips for ensuring you get a good deal. We'll also consider whether buying a used car at an online auction is smart or if traditional methods still sway in this digital age.
How Do Online Car Auctions Work?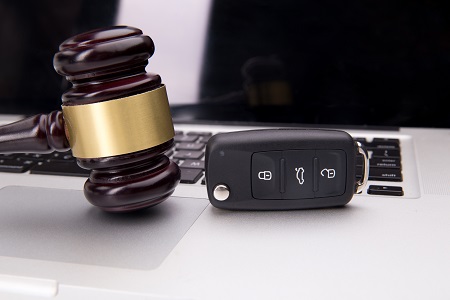 So, you're wondering how online car auctions work, right?
Let's dive in and unravel this digital phenomenon.
Essentially, it's an e-commerce platform where you bid for vehicles.
First, you'll need to create an account.
Then, browse listed cars and place a bid on the one that catches your eye.
If yours is the highest bid when the public auction ends, congratulations!
You've just bought a car online.
Find out more on how to bed online here.
What Are the Pros of Buying a Used Car at an Online Auction?
Online auctions can offer significant benefits when you're considering buying a used car. Firstly, you'll have access to a broad range of makes and models from across the globe, far beyond what any single dealership could provide.
Secondly, comparing prices and conditions of different cars becomes a breeze thanks to detailed listings and comprehensive search filters.
Lastly, you'll often find that these platforms allow for considerable savings compared to traditional dealerships – putting your dream car within easier reach of your budget.
A Wide Selection of Car Makes
You'll be thrilled by the sheer variety of car makes available in online auctions. It is truly a dream come true for any automobile enthusiast.
You'll find it all, from classic American muscle cars to sleek Lexus luxury vehicles and even rare exotic models.
Online auctions offer an unparalleled selection that traditional dealerships can't match.
So whether you're after a vintage Ford or a modern Toyota, chances are high you'll find it in an online auction.
The Ease of Comparing Prices and Conditions to Other Cars
Navigating through the digital marketplace, it's a breeze to juxtapose the prices and conditions of various vehicles against one another.
You can switch between tabs quickly to compare cars side by side.
Advanced search filters allow you to narrow down your options based on specific criteria.
The platform provides detailed information about each car's condition.
You can view live-stream video during live auctions.
Prices are clearly displayed for easy comparison.
Online auctions often include vehicle history reports for full transparency, or you can use another site to look up the car's fuller history report.
There is often a button you can click to ask the seller a question.
Saving Money on Buying a Used Car
Looking to keep more cash in your pocket? Buying a used vehicle can certainly help you save big bucks. Online car auctions let you choose from numerous makes, models, and years at once. You can bid on cars that fit your budget and needs without going overboard with expenses. Buying used vehicles eliminates the middleman, saving you even more money.
What Are the Cons of Buying a Used Car at an Online Auction?
While online car auctions can offer great deals and convenience, they also come with their fair share of pitfalls you should be aware of. The risk of ending up with a defective car that's in far worse condition than advertised is a serious downside, as pictures and descriptions may not reveal all issues.
Moreover, the inability to test drive the vehicle or physically inspect it makes verifying its actual condition extremely challenging. Although there are some cons to keep in mind, this does not mean that online car auctions are bad so long as you know how to do it smartly.
A Defective Car that Is in Much Poorer Condition than You Thought
Sometimes, that shiny online auction car deal can become a clunker in disguise.
Photos might be misleading or not show damage accurately.
It's possible you end up with a defective car needing expensive repairs, negating any savings made on the initial purchase price.
Inability to Test Drive
Another nail-biting risk is the inability to test drive, which leaves you praying that your newly purchased treasure doesn't roar like a lion and ride like a donkey.
You can't assess the car's performance firsthand.
The handling and responsiveness remain unknown.
There's no certainty about the vehicle's comfort level.
Potential mechanical issues may lurk undiscovered.
This missing step could cause unexpected future problems.
Difficulty Verifying the Car's Actual Condition
Sure, it's a gamble trying to determine the real condition of your potential new ride when buying online. The difficulty arises as you're unable to physically verify if the car's listed condition matches reality.
While some online auctions provide detailed reports, they may not point out every flaw or issue. Thus, you heavily rely on the honesty of sellers and third-party inspectors – a risk that could potentially cost you significantly.
How Can You Know If You Are Getting a Good Deal on a Car?
Feeling the rush of adrenaline as you cast your bid in a virtual auction, it's essential to remember that getting a good deal on a car isn't just about luck but involves careful research and sound judgment.
You can ensure you're making an informed decision by comparing prices from different sources, evaluating the car's current condition, and assessing future maintenance costs.
This analytical approach increases your chances of securing value for money.
Is Buying a Used Car at an Online Auction Smart?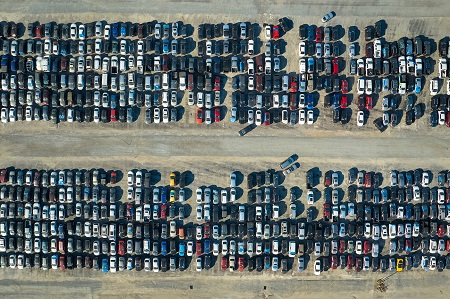 Now that you've got a grasp on identifying good deals, the question arises: is purchasing a used car from an online auction a smart move?
Buying a used car at an online auction can be a smart decision for several reasons. Firstly, online auctions offer a wide variety of vehicles, allowing buyers to find their desired make and model at a potentially lower price. Additionally, these auctions often provide detailed information and vehicle history reports, giving buyers transparency and assurance about the car's condition. Online auctions also offer convenience, as buyers can participate from the comfort of their own homes.
It is important to have experience buying used cars, and it never hurts to use intuition or listen to what your gut tells you.
Overall, purchasing a used car at an online auction can be a smart choice, offering affordability, transparency, and convenience.
Speed's Auto Auction Offers Regular Online Car Auctions at Your Convenience
Welcome to Speed's Auto Auction, your premier destination for exceptional, value-packed, and exhilarating car auctions conveniently located near Gladstone. Our establishment hosts weekly auctions featuring an extensive and diverse selection of the most coveted vehicles on the market. When it comes to securing an outstanding deal, there is no match for the benefits of a car auction, as we consistently offer vehicles from esteemed manufacturers at incredibly competitive prices.
At Speed's Auto Auction, we pride ourselves on providing transparent and comprehensive information to our valued customers, empowering them to make well-informed online bidding decisions. We firmly believe that the best car auctions near Gladstone are those that prioritize transparency and honesty, ensuring that our patrons have all the necessary details upfront.
To guarantee an enjoyable and successful car auction experience, we regularly update our auction list online, encompassing crucial information such as car makes and models, production years, VIN, mileage, title status, and running condition. This preparation allows you to participate confidently in the auction, bidding on the vehicles that resonate with your preferences.
Should you have any inquiries or wish to learn more about our exceptional offerings, please do not hesitate to contact our team at (503) 408-0545 or reach out to us through our Contact Us page.
Visit our About Us page for more information about our auto auction company.