Whether you're a seasoned bidder or a first-time attendee, navigating the fast-paced environment of a car auction can be a thrilling yet challenging experience. As with any high-stakes endeavor, it's crucial to be well-informed and prepared to avoid common mistakes that can cost you both time and money. In this article, we'll highlight some of the most prevalent pitfalls buyers encounter at car auctions and provide valuable insights to help you avoid them. By arming yourself with knowledge and adopting a strategic approach, you can maximize your chances of securing a great deal and driving away with the perfect vehicle.
Don't Fall Victim to Online Scammers
Online car auctions are a convenient way to purchase vehicles, but scammers are waiting to prey on buyers amidst all the ease. Therefore, it is essential to follow the top tips to avoid getting scammed. Never pay for the car outside the selling website; this could be a clear sign of fraud. Moreover, always trust your instincts when it comes to the asking price. If it seems too good to be true, then it probably is. Additionally, utilize your knowledge, expertise, and experience to evaluate if the price is reasonable regarding the vehicle's age, mileage, and condition.
Not Having a Budget
Setting a realistic budget is one of the most critical steps in purchasing a vehicle from an auction. All too often, bidders fall in love with a car and lose sight of their financial limitations, leading to a purchase that they'll regret. Before attending an auction, thoroughly examine your finances and understand how much you can afford to spend. This is not only responsible but also essential for ensuring that you don't waste your time on cars outside your budget. Additionally, once the auction starts, follow through on your budget, as it can be easy to get carried away in the heat of the moment. Keeping a level head and sticking to your budget will guarantee you get the best possible deal without breaking the bank.
Making an Impulse Bid
Regarding car auctions, it's easy for excitement to get the better of you. The adrenaline rush as you battle it out with other bidders can be overwhelming. But here's the downside to that: making an impulsive bid can ruin your chances of finding the best deal. It's important to keep your emotions in check and remember why you're there. The aim is not just to buy a car but to find the best deal possible. So, before you enter the auction room, put on your business hat and approach the bidding process with a clear head. Don't let the thrill of the chase cloud your judgment when it comes to making the right decision for you.
Arriving at the Auction too Late
When it comes to attending a car auction, arriving early may be the single most important thing an aspiring buyer can do. This gives one a chance to survey the available cars up for auction and allows time to conduct an in-depth inspection of each vehicle. While public car auctions typically move slower than dealer auctions, there is still much ground to cover before the bidding begins. Therefore, anyone looking to emerge from the auction with a fantastic purchase must allot plenty of time beforehand to take a closer look at each potential investment. Failure to do so could prove to be a costly mistake.
Not Doing Research Before Purchasing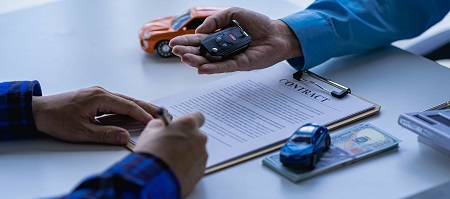 As a savvy car buyer looking for the best deal, you know that research is key. But did you know that simply searching for a car online isn't enough? To make sound bidding decisions, you must do your homework and request a vehicle history report using the car's VIN. Using services like CarFax, you can get valuable insights into a vehicle's past, including any accidents or damages it may have sustained. With this in-depth information, you can make informed decisions at auto auctions and avoid hidden problems that could cost you big bucks. Don't let a lack of research be your downfall – take the time to research each car you're interested in and make the best bidding decisions possible.
Not Contacting Your Bank In Advance
As excitement builds and adrenaline pumps through your veins, you find yourself in a bidding war for your dream car at a weekend auction. But when the hammer finally goes down, and it's time to pay up, you reach for your trusty credit card only to find out it's been flagged due to the large purchase. Many consumers have faced this auction pitfall, feeling disappointed and frustrated. To avoid this scenario, it's important to plan ahead and ensure that you can pay with your credit or debit card. By checking your spending limits and contacting your bank beforehand to clear the purchase you may make, you can save yourself the hassle of being turned away at the last minute. Remember, auctions often occur on weekends when banks may be closed, so being proactive and ensuring you have the funds available can save you from any unhappy surprises.
Do Not Rely on "Lemon Laws"
Navigating the world of used car purchases can be tricky, especially if you're concerned about ending up with a lemon. Unfortunately, lemon laws don't apply to used cars, leaving buyers without much legal recourse if they end up with a car that constantly needs repairs. However, don't lose hope just yet. Many third-party warranties can protect you from purchasing a problematic vehicle. With some research and caution, you can avoid the headache of dealing with a lemon and drive confidently into the future.
Not Considering Additional Fees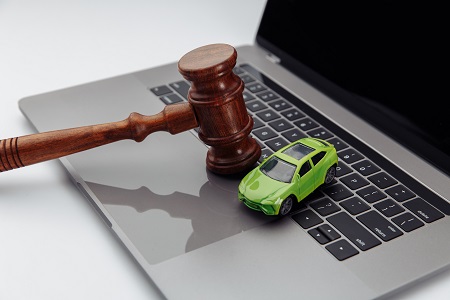 When determining your budget for purchasing a car, it's crucial to factor in all the additional costs of the purchase. These costs include auction fees, DMV fees, taxes, tags, titles, and registration. It's important to be aware of government fees like these to avoid any unwelcome surprises when paying for your car. Remember that taxes must be paid, even if you're buying a car in a different state, so be prepared for that expense as well. And let's not forget about the cost of immediate repairs your newly purchased car may need.
Speed's Auto Auction Offers Both In Person and Online Bidding
If you're searching for a high-quality car at a great price, look no further than Speed's Auto Auction near Cornelius. Our weekly auctions are packed with an incredibly diverse selection of vehicles from the most desirable manufacturers, ready to go to the highest bidder for just pennies on the dollar. And with online bidding available, you don't even have to be in the same zip code to get in on the action. But the best part? For just $20, you'll be able to bid at our regular auto auction in Portland all year long. And even if you don't walk away with a new ride, plenty of other great prizes are up for grabs, including cash prizes up to $100, cutting in line, and a free lunch. Don't miss out on the chance to get the deal of a lifetime – join us at Speed's Auto Auction today!
Contact us today to get a great deal on a used car!
Visit our About Us page for more information about our auto auction place.