Car Auction West Linn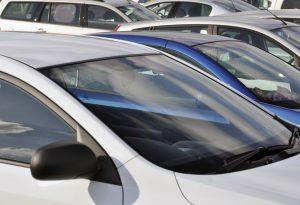 Finding a used car within your budget doesn't have to be a challenge. Our weekly used car auctions have an ever-changing inventory of all the top makes and models. Whether you're looking for an everyday commuter sedan, a project fixer-up, or something with a bit more luxury, we have it all. Peruse our onsite auction cars for sale or shop from the convenience of your own home with our online car auction. We are conveniently located off Sandy Boulevard in Northeast Portland, just a quick trip in from West Linn.
Don't waste your time haggling on a dealer's lot. Come to our next auction and find the perfect car for you. What if you come, and the car you're looking for isn't there? That's okay, our inventory changes every week. Once you've paid a small annual fee of $20, you can come to as many auto actions as you like. Find your roomy fleet vehicle or an SUV that fits the family plus the dog for those long road trips.
Online Car Auction
Online auto auctions are convenient and fun. We have an online auction every Friday at 6 PM, so just as you're home from work and sitting down to dinner, logon and find your perfect used car.
¡Se habla Españanol!
---
Find the right car onsite or at our online auction
Top Car Manufacturers:
Toyota
Ford
Lexus
Honda
Volkswagen
Nissan
Volvo
And more!
Car Auction Includes:
Runners
Non-Runners
Wholesale Cars
Donation Cars
Repossessions
Impounds
Private Party Cars
And more!
Other Vehicles Include:
Pick-Ups
SUV's
Mini-Vans
Motorcycles
Boats
Utility Trailers
Fleet Vehicles Cars
And more!
---
Cheap Auction Cars
Never been to an auction before? That's okay. Many participants will be in the same boat. Come by early and talk to our friendly staff. They are eager to answer your questions and explain the process. You can also check out our informative FAQ page for tips.
Enjoy cash and food prizes just by coming down and taking a look, we make used car auctions fun!

Common Online Car Auction Questions
What is an online car auction?
An online car auction is a platform where individuals or dealers can bid on vehicles that are being sold through an online auction. It is similar to traditional in-person car auctions, but all bidding and transactions take place online.
---
How can I participate in an online car auction?
To participate in an online car auction, you will first need to register for an account on the auction website. You will then be able to view the available vehicles, place bids, and monitor the status of your bids online. Some online car auctions may require a deposit or proof of funds before allowing you to bid.
---
What types of vehicles can I find at an online car auction?
You can find a wide variety of vehicles at online car auctions, including cars, trucks, SUVs, motorcycles, boats, and more. The vehicles available for auction may be new or used and may come from a variety of sources, such as repossessed vehicles, dealer trade-ins, or surplus government vehicles.
---
How do I know if the vehicle I am interested in is in good condition?
Most online car auctions provide detailed descriptions and photos of each vehicle, as well as information on its history, mileage, and condition. You may also have the option to inspect the vehicle in person or have a third-party inspection done before placing a bid.
---
What happens if I win a bid at an online car auction?
If you win a bid at an online car auction, you will be responsible for paying the winning bid amount, plus any additional fees or taxes, to the auction website. You will also be responsible for arranging for transportation or pickup of the vehicle. The specific terms and conditions of the auction will vary depending on the website and the auction itself, so be sure to read and understand all of the details before placing a bid.