Car Auction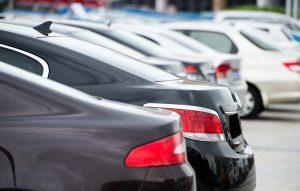 Speed's Auto Action is where the action is. Every week includes dozens more vehicles of every type: Honda, Toyota, Volkswagen, Mazda, Nissan, Mercedes, Lexus, BMW, cars, trucks, vans, SUVs, even fleet vehicles, boats, and RVs. You name it, and we see it pass through our lot. Whether you are looking for that fixer-up project, a reliable commuter car, or an inexpensive extra car for your teen to drive, we have the variety you can count on at our weekly auto auction near Beaverton.
We offer both on-site and online options for your convenience, and you only pay a small annual fee, one time, that allows you to come back again and again throughout the year. We make finding the right car easy, affordable, and convenient!
¡Se habla Españanol!
---
Top Car Manufacturers:
Toyota
Volkswagen
Nissan
Honda
Ford
Lexus
Volvo
And more!
Car Auction Includes:
Runners
Repossessions
Impounds
Donation Cars
Non-Runners
Wholesale Cars
Private Party Cars
And more!
Other Vehicles Include:
Pick-Ups
Boats
Utility Trailers
Motorcycles
SUV's
Mini-Vans
Fleet Vehicles Cars
And more!
---
Vast Inventory Car Auction in Beaverton
Our cars come to us from a large variety of sources, from charity donations to repossessions and impounds, even private party sales. Many of the vehicles we receive have a title with no accidents and are in good working order.
Car auctions provide individuals with the ability to save money that you will not find anywhere else. Come by and look at our inventory this week. Our auctions are quick and convenient. If you don't find the car you want or you get outbid this time, you can come back as many weeks as you like until you are the winning bidder on just the right vehicle. You will not find deals likes these with any dealership or private seller.
Call us with any questions you have or come by our next car auction conveniently located off NE Sandy Blvd for Beaverton residents.