Auto Auction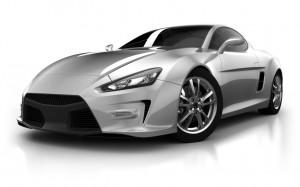 Speed's Auto Auction located in Portland, Oregon is your one-stop shop for your auto auction needs. We have many cars available for auction. We can also sell your car for you. Up for auto auction: Bank repossesions, wholesale cars, car donations and more! At Speed's Auto Auction we have vehicles that come from multiple sources. Some of our vehicles have been donated from private parties, Oregon charities, and that have been impounded.
By clicking on the Auction tab, you can see our new list of vehicles each week. Each vehicle has a picture and more detailed information so that you can get a better idea of what you are bidding on, including the make and model of the vehicle, the year it was made, the VIN #, how much mileage it has, and information on the title. To get a closer look, click on the picture to enlarge it.
Online Bidding is available – you will have live audio and video streaming during the auction. You should also realize that you are not only bidding against people who are presently at the auction location, but also against online bidders. The auctioneer will determine which bid to take between the present and online bids.
We are located at:
Portland:
14330 NE Whitaker Way
Portland, OR 97230
If you are in the Portland, OR area or just want to participate in online bidding, contact Speed's Auto Auction today at
503-408-0545
!
To get to our Portland auction location on Tuesdays:
From Sandy – Turn onto 148th towards Airport Way- go about 1/4 mile and turn left onto Whitaker Way- follow the sign on your left into the auction lot.
From Airport Way – Turn onto 148th towards Sandy Blvd- go about a 1/2 mile, and turn right onto Whitaker Way- follow the sign on your left into the auction lot.
Learn more about Portland at the City of Portland's Wiki